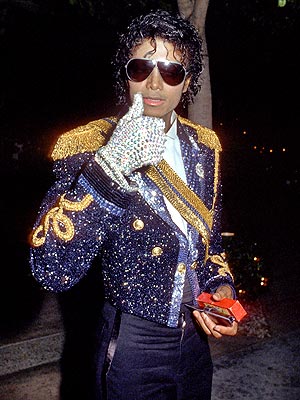 Legend doesn't do enough justice. Ambiguity and controversy fade and what remains is a legacy in music that can't be knocked. The biggest superstar in musical history, the proclaimed King of Pop died yesterday of cardiac arrest.
Everyone from Justin Timberlake to Slash to Sir Paul McCartney have paid tribute to the superstar. News also hit Glastonbury as Lilly Allen, Gabriella Cilmi, N.E.R.D. and others paid tribute to the late genius, Michael Eavis expects more tributes to follow.
Already racking up eight of the ten top albums in the iTunes album chart Michael Jackson's legacy remains. The artist who rose to fame with The Jacksons Five combined funk with rock with soul with R&B with more and truly changed the face of music forever. He was the first to acknowledge the video format, showcasing his artistic flair through his videos and concerts.
His place in musical history is cemented, RIP Micheal Jackson.